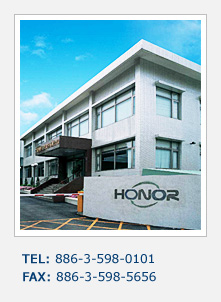 Foundation and Direction of the Company
The market trend of the packaging industry is clearly pointed toward the utility of simple and refined product materials, of which PET food containers are accredited internationally.In responding to this well-defined trend, we are equipped with the most advanced facilities and reliable technical skills to produce high quality products capable of occupying a significant market share.

Production
A. Plant:
To enhance our abilities to produce competitive products of high quality, our factories are not only outfitted with the most advanced equipments, but also closely regulated to ensure sanitation and efficient operational procedures.

B. Extrusion Division:
Equipped with renowned German materials and processing facilities, automatic conveyer systems and precision extrusion machines, our PET sheets are produced with consistent premium quality. The PET material is conformed to the international food and sanitary standards.

C. Thermo-molding Division:
To ensure the consistency of product quality and maintain a high level of product sanitation, our facilities are equipped with prominent German molds, computerized molding machineries, automatic reckoning, and propelling devices.

D. Printing Division:
Utilizing the most advanced printing machines for custom cups, we have the capability to precisely replicate a wide range of graphic designs and typescripts. The PET cold cup could be printed in up to five (5) colors. The inks used for printing are graded for the use of the F&B industry and have been approved by the FDA.

Research & Development
Our experienced technical team is devoted to continuous product development and operational productivity through the improvement of equipment and efforts in product development.

Marketing and Customer Services
Providing top quality products at competitive prices is the basis of our marketing strategies. To achieve this goal, we have established distribution networks around the world to expedite product delivery and streamline customer services.

Business Concept
The core values of this company are:
Quality: We are dedicated to providing products of premium quality to our customers.
Integrity: We believe in conducting business with integrity and ethics.Our employees uphold these core values and are joined with the upper management in the belief of value creation and merit sharing. This value system enables us to meet the diverse demands of our customers.
Product
Our PET cold cups come in a variety of sizes to accommodate the heterogeneous needs of our customers.
Characteristics of Honor PET Cold Cup:
1. Durable & Translucent
The PET cold cup, with its characteristics of solidity and durability, is capable of preserving a product's original aroma and taste. At the same time, the clarity of the PET cup makes the packaging more versatile and more aesthetically pleasing. In addition, in comparison to the traditional PS cups, the PET cups are more durable and crack-resistant.
2. Freeze Resistant
Our PET cold cup is freeze resistant to -22o F and heat resistant to180o F. Its resilience makes PET cold cup the best choice for ice coffee, slush, juice, ice cream, cold beer and soft drinks.
3. Sterilized
PET has been widely used in the US and other European countries in the making of food and medicinal containers due to its ability to maintain product integrity. It has replaced traditional PVC plastic containers in the use of a food container as it offers a higher degree of sterilization.
4. Eco-Friendly
PET plastic material can be recycled to produce synthetic fiber or plastic products of secondary processes. It is the most recyclable of all the plastic materials used in the production of food containers.